The poesia® brand world
Details
The brand name poesia® represents the brand world and products of a modern Swiss production company that cherishes values such as quality, reliability and Swissness.
The poesia group specialises in the manufacture of seals, profiles and components, which are used every day in countless areas such as trade, industry, construction, gastronomy and leisure. They provide the user with added value and contribute to comfort and safety.
Details
Applications
poesia-dichtungen®
Our high-quality seals with sealing function are mainly used in windows and doors; often with hollow chambers and sealing lips.
Typical applications areas are:
Window seals / facade seals / door seals / frame seals / renovation seals / shower cabin seals / refrigerator seals / floor seals / power station seals / vehicle seals / door seals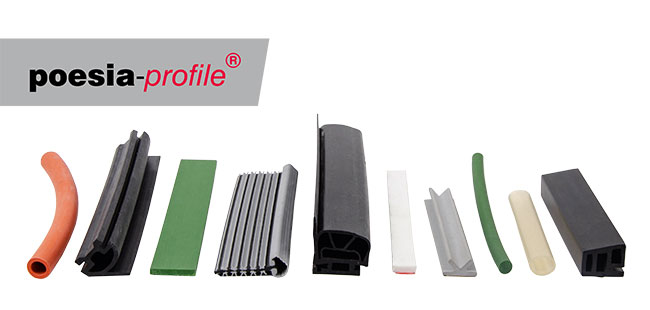 poesia-profile®
Seals without a mandatory sealing function can increase safety. For example, as anti-slip strips on stairs or as track groove profiles.
Typical applications areas are:
Hoses / sound insulation / tread protection / joint profiles / impact protection profiles / safety profiles / damping profiles / hinge profiles / track groove profiles / rail profiles / track groove protection / clamping profiles / edge protection profiles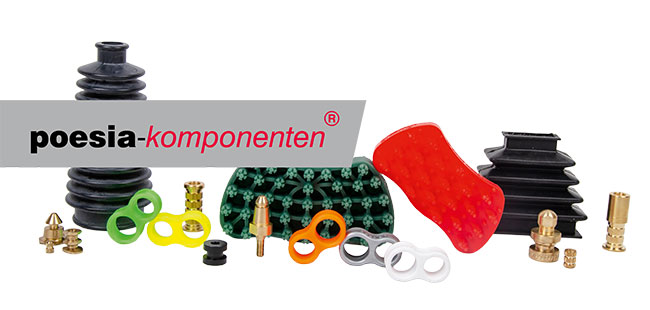 poesia-komponenten®
The components division features moulded parts consisting of silicone injection moulding, solid silicone or mechanical turned and milled parts.
Typical applications areas are:
Threaded bushing systems / turned and milled parts / prefabricated frames / moulded parts / moulded parts made of LSR (liquid silicone rubber) or solid silicone / design products